We Do Two Things.
And We Do Them Well
We deliver focused dental care and we're committed to doing things differently. When you turn to AZ Crown Center, you're getting superior high-quality care in:
Crowns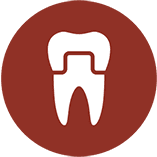 Crowns
Also called a cap, crowns are used to protect a tooth damaged by injury, a root canal, or other degenerative issues.
Bridges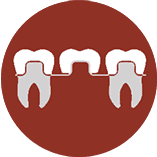 Bridges
Tooth loss happens. And when it does, a bridge comes to the rescue to restore this missing space. We use this solution to maintain the functionality of your jaw - and keep up appearances.
Dental health should improve your quality of life. It should be a welcome change - not a stressor. With AZ Crown Center, your bridge and crown needs are met with ease. Life is for living. Let us address your dental needs. Then you can move onto the next adventure!