Complete Crown Service
For Only $649*
Get your dental health back on track with support from AZ Crown Center! Our dental team will help you reclaim functionality, comfort, and aesthetics with our quality crown service.
At AZ Crown Center, we strive to keep service simple. We only deliver two solutions: crowns and bridges. We're great at what we do. And we make it simple to bring the best caliber results to your needs.
* $649 per tooth
What is a crown?
You have heard crowns referred to as a "cap" in the past. Either term applies, but they both describe the same procedure:
A crown repairs a damaged tooth

We use this dental installation to ensure that your tooth is functional, comfortable, and aesthetically appealing.

A crown can be a permanent or temporary fix

Depending on your age, tooth condition, and dental care needs, we'll determine which option is best for you.
Dental crowns have been in use for centuries, but innovative techniques now make them a practical and appealing choice for any individual saddled with tooth damage.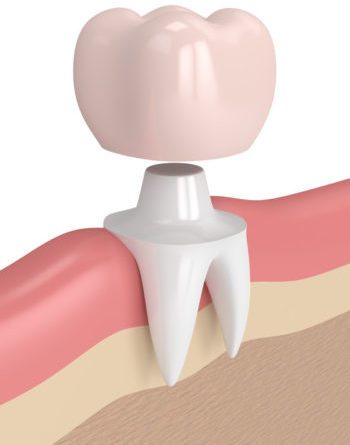 What types of Crowns might work for me?
There are a few key types of crowns that we use in our service. After assessing the needs of your teeth, your lifestyle, and your habits, we'll deliver a solution best tailored to you. Some of the crowns we implant are: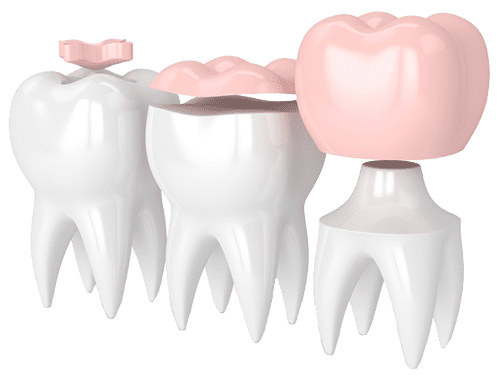 Ceramic

(Most common) We use ceramic crowns for front teeth, as they meld in seamlessly with the natural coloring of your teeth

Porcelain-fused-to-metal

This option, which is stronger than conventional porcelain, delivers a balance of unsurpassed strength, aesthetic appeal, and longevity

Porcelain

A solely porcelain crown is a great option for patients with allergies

Stainless Steel

Although this is generally a temporary crown solution, it delivers the protection your tooth needs to remain resistant against decay
Your crown will be either temporary or permanent. We can make temporary crowns day-off as a short-term solution for your dental health. With support from our dental lab, our permanent crowns deliver the long-lasting quality you expect… and deserve!
Why Do I Need A Crown?
There are a few reasons that dental patients might need a crown. The rule of thumb: if your dentist tells you that a crown is your best option for healthier, happier dental health, don't delay. We provide a crown service to:
Protect teeth that were broken down due to fracture or decay.
Safeguard broken teeth
Keep a dental bridge in place
Cover tooth discoloration or imperfections
Straighten front teeth without braces
Save a severely damaged tooth
Prevent tooth decay
We work with patients at every age level - and it's important to remember that a crown is often the best option to maintain your best dental health, no matter what your age.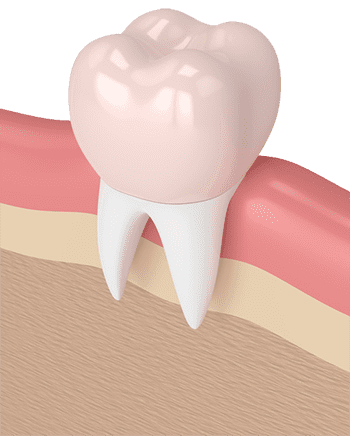 What Can I Expect From the Procedure?
You can expect a service that is convenient, yields quality results, and is pain-free. Though each patient is unique, our process generally follows these steps: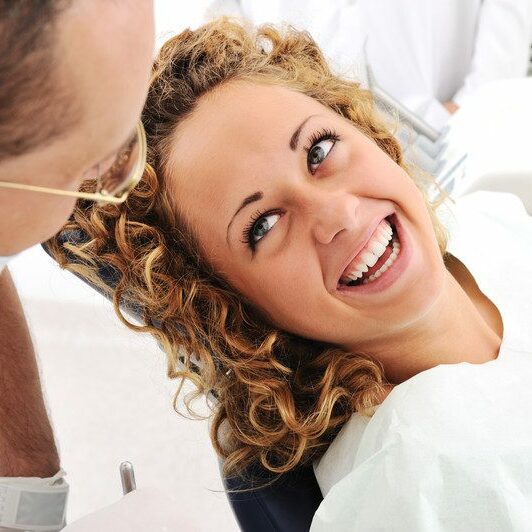 Preparation

First, we prepare the tooth. This phase completely depends on the condition of the tooth we're working with - sometimes, it needs to be filed down, while other times it needs to be filled in.

Taking An Impression

This is where we form the crown that will go on your tooth. During this important stage, we ensure that the crown form is precisely fitted to your individual tooth for maximum comfort.

Temporary crown placement

Next, we'll place a temporary crown to keep your teeth safe and secure while your form fabricates.

Fabricating your crown

Our dental lab will fabricate your permanent crown. We take pride in investing in the best quality and construction to bring the best quality to you.

Placing your crown

Finally, we'll place your crown over the affected tooth using adhesive. Once it's securely in place, you can go on your way!
Our dental experts are here to provide answers to any questions you may have about your crown process. It can feel like an overwhelming procedure - but with our quality care and an efficient solution, you'll be better than ever in no time.
How Much Is My Crown Going To Cost?
The industry average crown price costs $1,200 per tooth.
we do things differently
But ours cost just $649 per tooth. We believe that a quality crown service shouldn't be a financial hardship.
With the care of our dental team, your crown isn't just affordable - it delivers the quality that will serve you for years to come.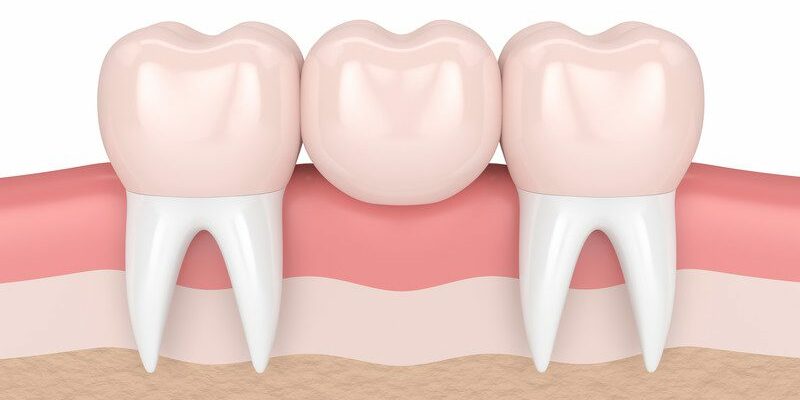 How Long Will My Crown Last?
With proper care, your crowns will can last you a lifetime. There are a few simple measures you can take to invest in the longevity of your crowns: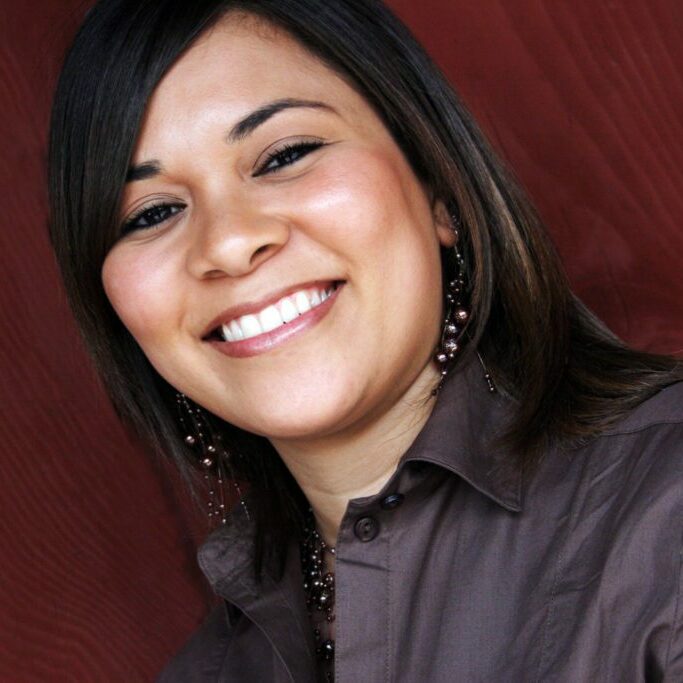 Brush & Floss!

Routine oral hygiene will ensure that your teeth are in good health - and will prevent gum disease from triggering additional tooth loss down the road.

Stay up-to-date with your dental care schedule.

Don't skip out on your dental check-ups! An annual cleaning is a great time to make sure all your teeth are in good health. It's also a good opportunity to catch any potential issues before they become significant.
AZ Crown Center will help you map out a dental care plan that will keep your crown at its finest quality. With just a little bit of maintenance, your crown will be ready to bring the best in functionality and appearance to you!